Technology

Mission Data System
MDS STATE DATABASE
The MDS State Database tool is a web-based collaborative design tool that facilitates the
State Analysis design process
. The interactive user interface guides the system engineer through the process of defining state variables, their effects on other states, models for their physics and control, and the specification of associated goals.
The tools include a web-based user interface to a back-end database that records descriptions of control system elements and their relationships with one another according to the attributes relevant to control system implementation. The tool's web interface supports distributed user interaction and collaboration.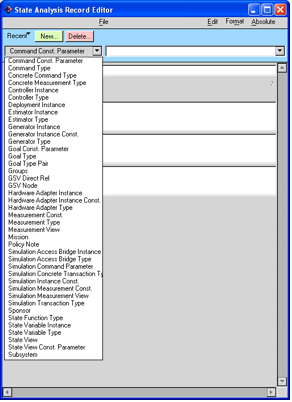 LEGAL NOTICE
All MDS Framework artifacts and State Analysis artifacts except for source code and object code have been designated by the California Institute of Technology (Caltech) as Technology and Software Publicly Available (TSPA). Copyright 2005. The copyrights and patents related to this technology are owned by Caltech. United States Government sponsorship acknowledged.